Following partners are interested in finding artistic diversity and dialogue by this project: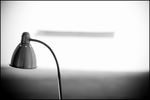 PLATFORM 0090 I BELGIUM
Platform 0090 is a sustainable international contemporary art platform.
Platform 0090 is a workspace and hub for research, creation, residency, production and presentation of multi-disciplinary art referring to the 'Middle West'.

Platform 0090 transforms emerging synergies into artistic processes. It is part of a broad, substantial international network of artists and partners.
Platform 0090's activities are driven by the artists' demand for more contact and exchanges and by the urgent need for an active support of the creative processes. We work towards a professional platform where initial interaction is further deepened and stimulated.

Platform 0090 has a nomadic structure, 'a house without a house'. It chooses not to possess its own space but instead collaborates with existing structures, in order to create alternative spaces and offer those to artists and audiences.
Platform 0090 enjoys working together with others but is also capable of providing expertise. Ultimately, the aim is to enhance a sustainable and more profound relationship between all involved parties.

Making full use of an international network of partners in Belgium, Germany, UK, the Netherlands and Turkey, Platform 0090 aims to offer a combination of research (platform), production (arts centre) and the organisation of first presentations (management company).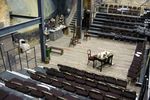 ARCOLA THEATRE I UNITED KINGDOM
Founded in 2000 by Artistic Director Mehmet Ergen and Executive Producer Leyla Nazli, Arcola Theatre is now one of the most respected arts venues in the UK – blazing a trail in artistic excellence and innovative management since day-one. Housed in a converted paint factory in Hackney, Arcola is a favourite of established theatre literati as well as young, upwardly mobile innovators. Arcola has become well known for the variety of its programming– from new writing to classic drama, music and comedy.

Arcola has staged work by some of the best living actors, writers and directors including productions by William Gaskill, Timberlake Wertenbaker, Ariel Dorfman, Sean Holmes, Dominic Dromgoole, Max Stafford-Clark, Frank McGuinness, Jack Shepherd, David Farr, Bonnie Greer, Adam Rapp, Sam Shepard, Eric Schlosser, Helena Kaut-Howson, Greg Hicks, Lia Williams, Bill Bryden, Rebecca Lenkiewicz and Kathryn Hunter.

Our in-house productions are complemented by groundbreaking work in Studio 2 from some of the most exciting young companies in the world. Arcola is much more than an arts venue and runs one of the most extensive multi-cultural community and youth programmes in East London.

'Arcola Theatre brings the very best of the worlds performing and visual arts to the people of the world living and working in London'
The Guardian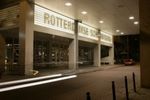 PRODUCTIEHUIS ROTTERDAM I THE NETHERLANDS
Productiehuis Rotterdam is 'embedded' in the Rotterdamse Schouwburg, the City Theatre of Rotterdam, and is managed by Ellen Walraven (director Rotterdamse Schouwburg) and Tanja Elstgeest (director Productiehuis Rotterdam).

Productiehuis Rotterdam focuses on producing interdisciplinary and international productions and offers space for researching and developing forms of theatre that are influenced by other art disciplines and forms of presentation.
Productiehuis Rotterdam is an environment where young talents and more advanced theatre-makers/creators can develop their work. It can therefore be seen as a theatre laboratory creating an open space for new development within the interdisciplinary (international) theatre arena, and is the 'research and development' department of the Rotterdamse Schouwburg.

There is a special interest and responsibility for artists living in Rotterdam, or who are taking the city into account; but whether from Rotterdam or abroad, it cherishes theatre-makers who are exploring and extending their boundaries and whom we believe are to establish their mark.
Talimhane Theatre is a vibrant theatre in the heart of Istanbul, Taksim, serving the possible constituency within the area and beyond, providing platform for emerging theatre practitioners and a programme of performance, education work and community drama.

Talimhane Theatre is twinned with Arcola Theatre in London whose both artistic director is Mehmet Ergen. Talimhane Theatre will produce it's own shows and provide exciting opportunity for cultural and creative exchange.